The Cabins
Imagine waking up each morning to a sunrise over the beautiful Sangre de Cristo mountains of northern New Mexico! All of the luxury cabins at Eagle Mountain Lodge feature the beauty of nature and the comforts of home. Nestled in the tall Ponderosa pines, each guest cabin offers the quiet your soul's been craving. You'll find your cabin equipped with a plush King bed and comfy linens, full bath with towels, and kitchen (or mini-kitchen) with all the utensils needed to make wonderful meals. There's even a hot tub with a spectacular mountain view! We think you're going to love it here!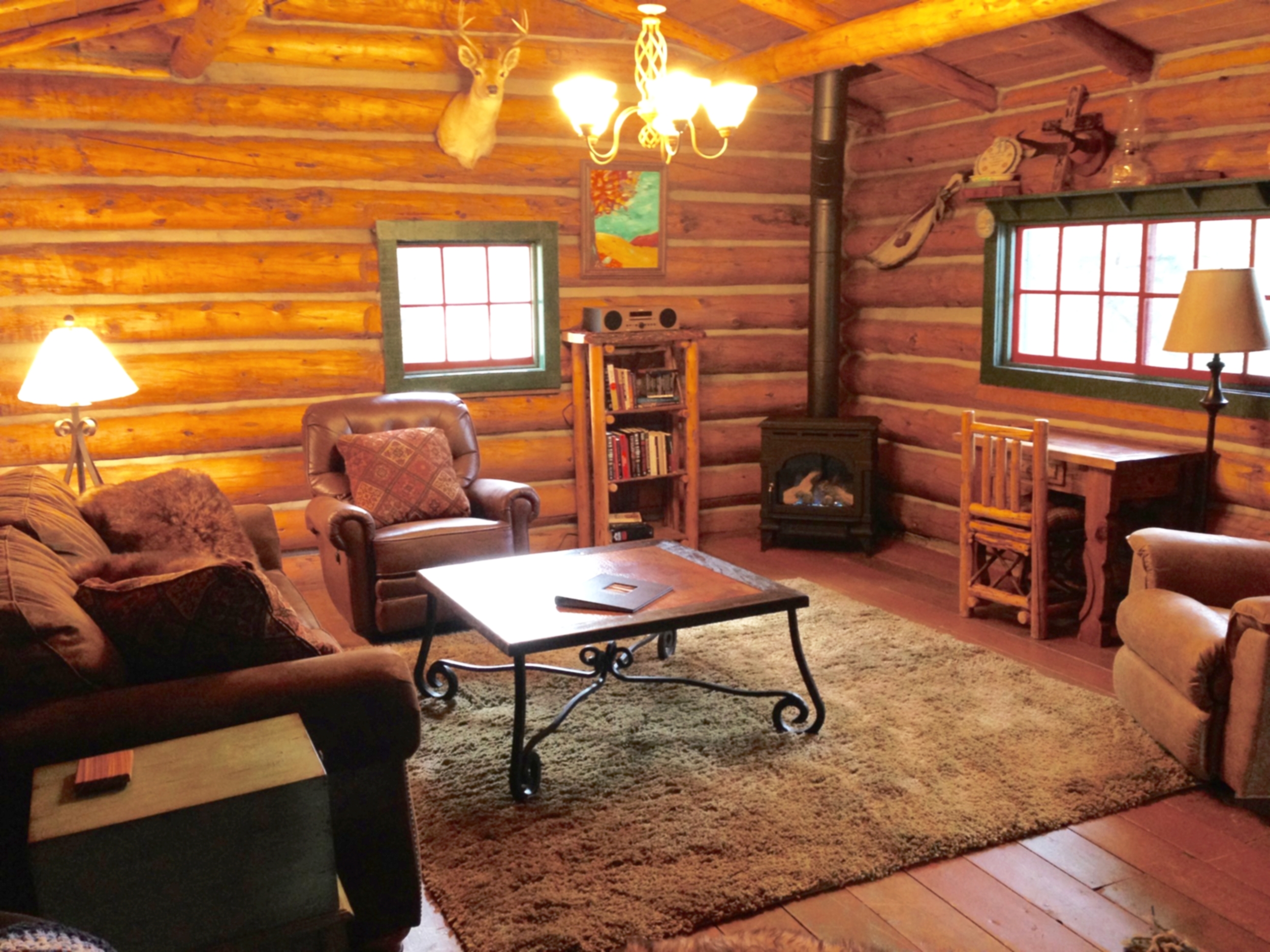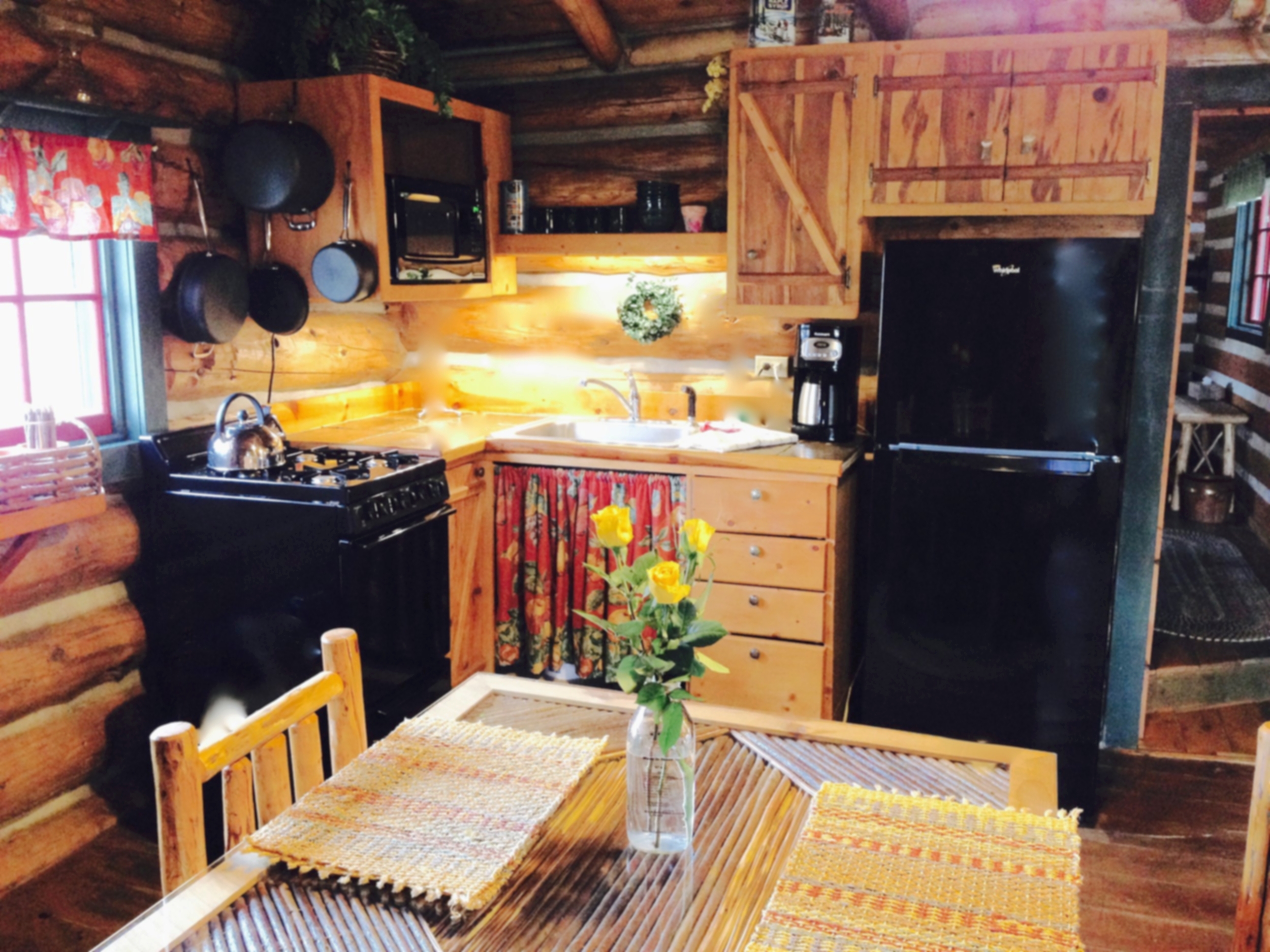 Hunters cabin
The Hunters Cabin, built in the early 1900s and with it's old original timbers still in place, has a wonderful feel of nostalgia! After a beautiful remodel, the old Hunters Cabin retains its unique historic personality, yet has all the comforts of a luxury cabin!
King Bed/linens
Full Bath/towels
Full Kitchen/utensils, silverware
Living Room (including couch, recliner, writing desk, small library of books/audio materials).
Large porch with rocking chairs
$110/night
Nest Cabin•Forest Cabin
The Nest and Forest Cabins have a real woodsy feel, nestled among the great Ponderosa pines and overlooking the Moreno Valley. A huge eagle's nest is located just beyond the front porch! These are sister cabins that adjoin and are booked individually or together.
King Bed/linens
Full and Half Bath/towels
Mini-Kitchen/utensils, silverware
Living Room (including couch, rocker chair, writing desk, small collection of books/audio materials).
Gas grill
$75/night
Elk Cabin
The Elk Cabin is our newest and most modern luxury cabin! Details and styling of this rustic log cabin are second to none! The spacious front porch features incredible views of the mountain range and Eagle Nest Lake. You'll fall in love with this cabin!
King Bed/linens
Full bath with claw foot tub/towels
Full Kitchen/utensils, silverware
Living Room (including couch, recliner, writing desk, small library of books/audio materials).
Porch with rocking chairs and gas grill
$110/night